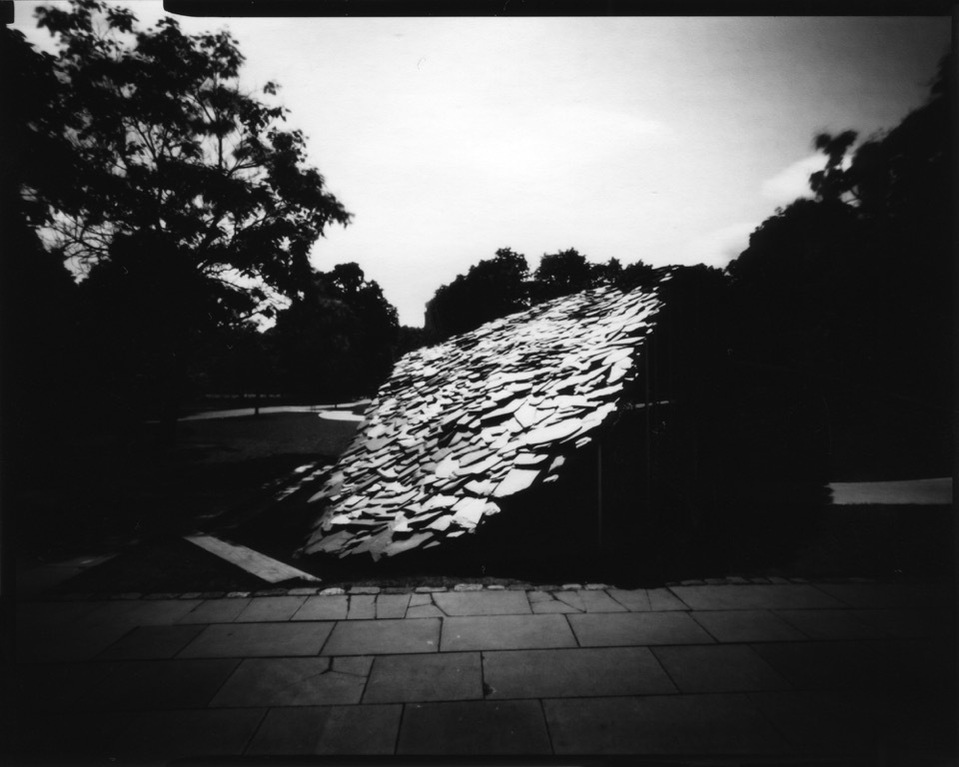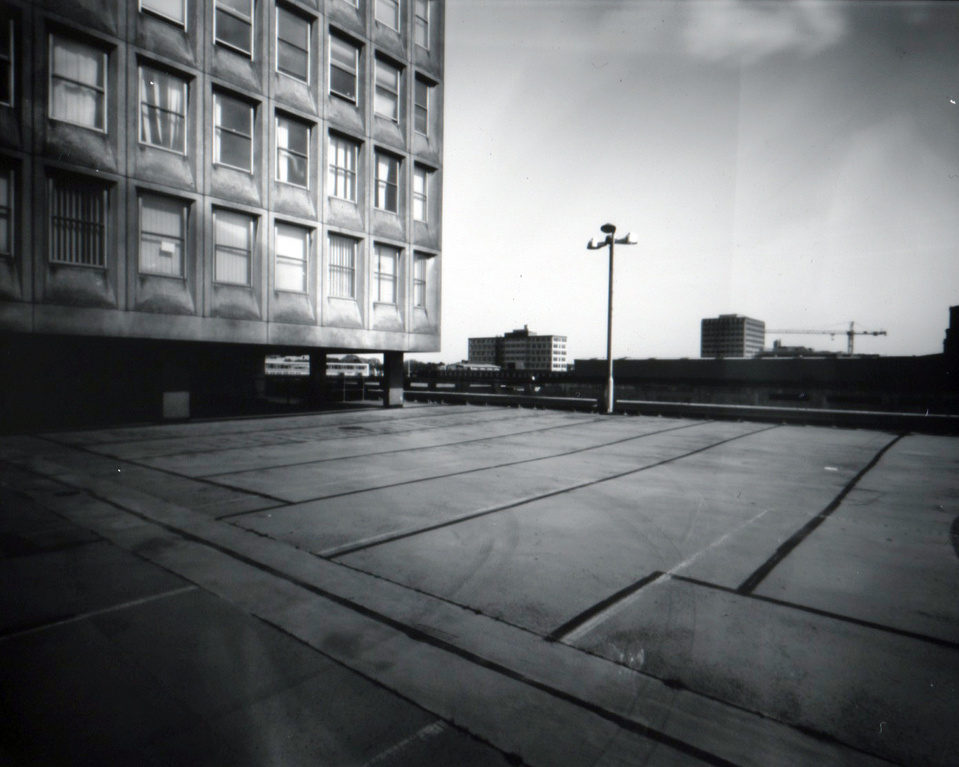 We all like to capture the world around us in unique and intriguing ways. Showing otherwise mundane and normal views, and capturing them in a way which gives a new sense of atmosphere and feeling. The twilight view, where low light plays tricks on the eye and mind. It is never the same.
This is a series of vignettes, looking through a wooden box, with only the sun, beaming through a pinhole, projecting the scene on to photographic paper. The cold and steely print might might seem like an image of mid winter. Whereas many of these were taken in stark sun.
These images were taken on hand cut paper neg, developed in chemical trays under the stairs.
The combination of long exposure, paper neg, and a lack of lens sharpness helps give a natural grounded image.