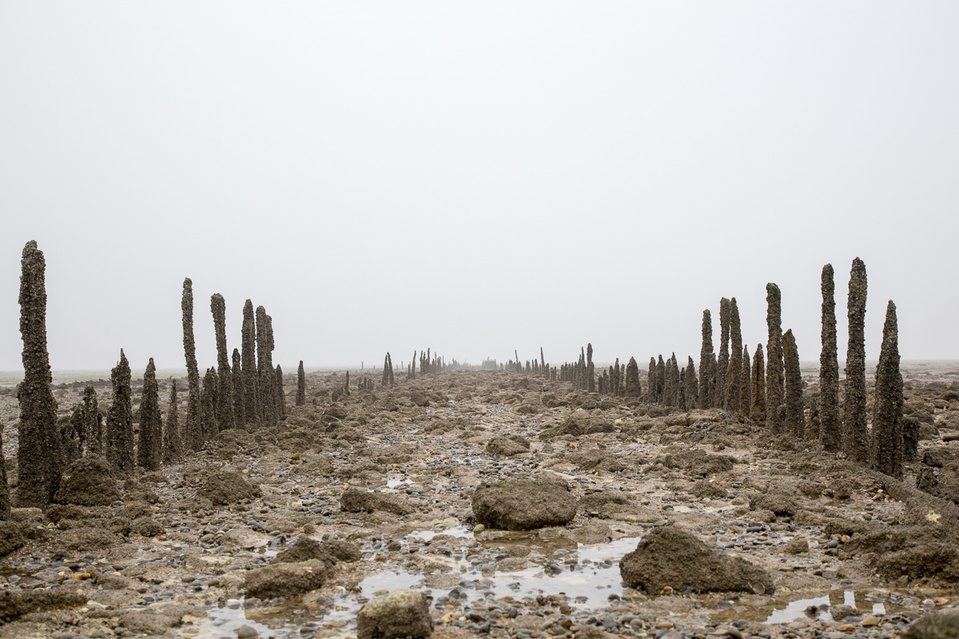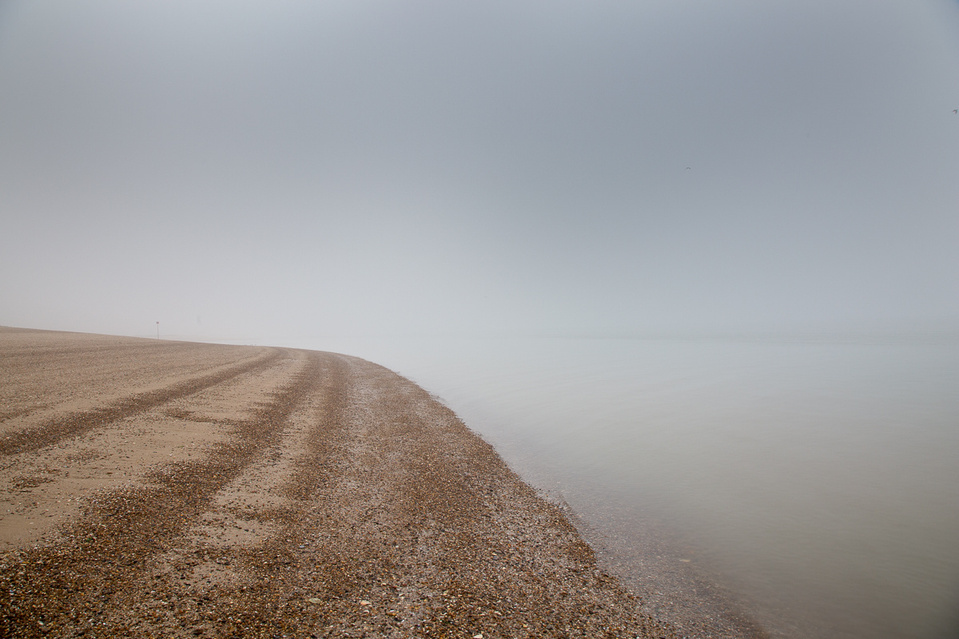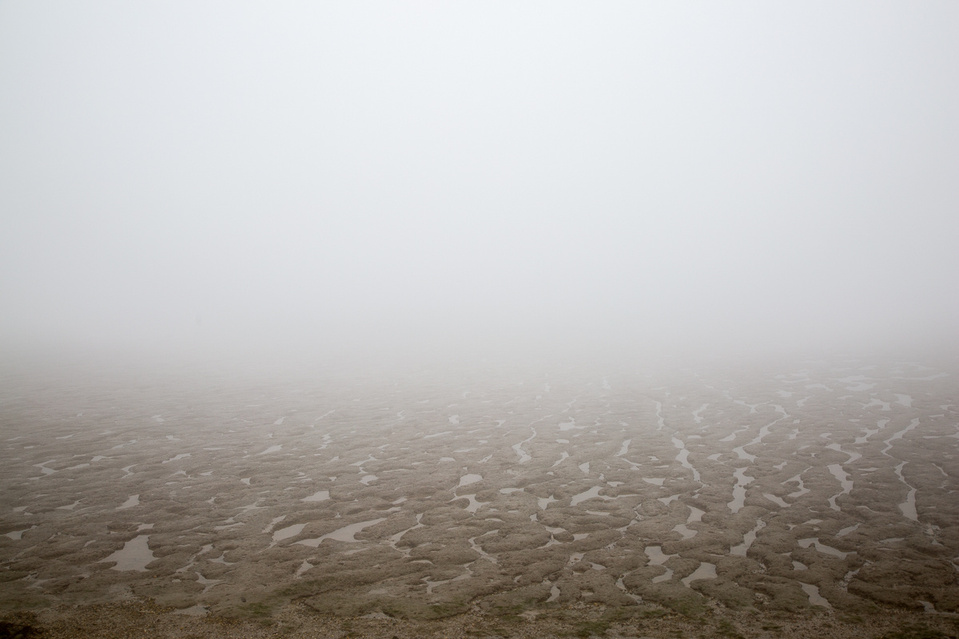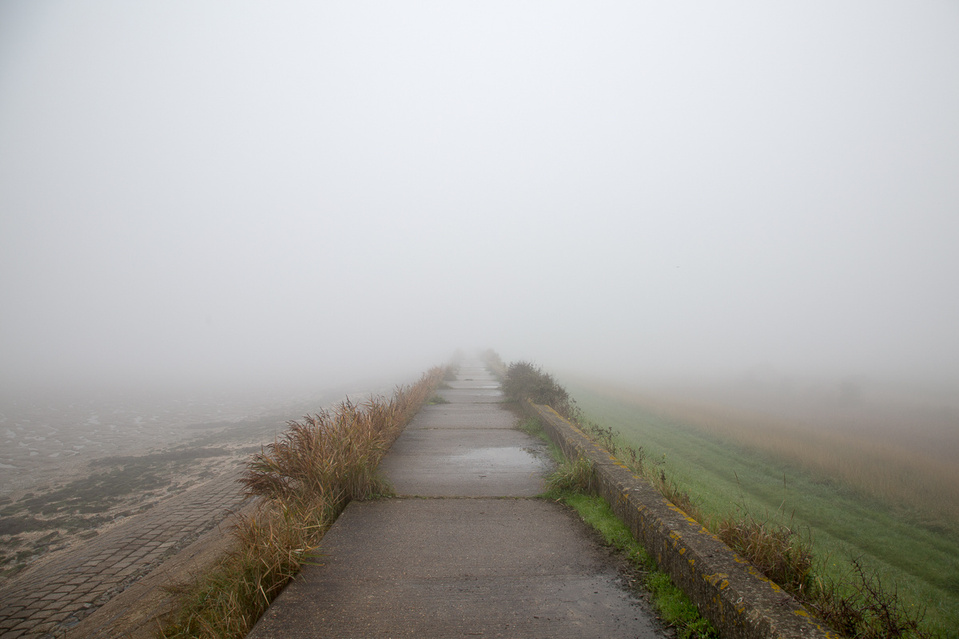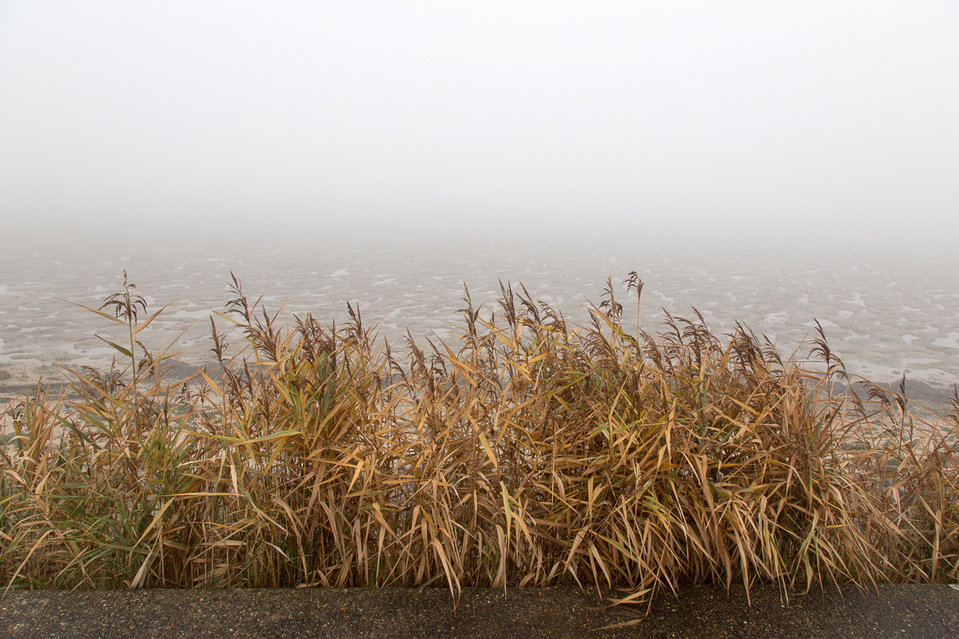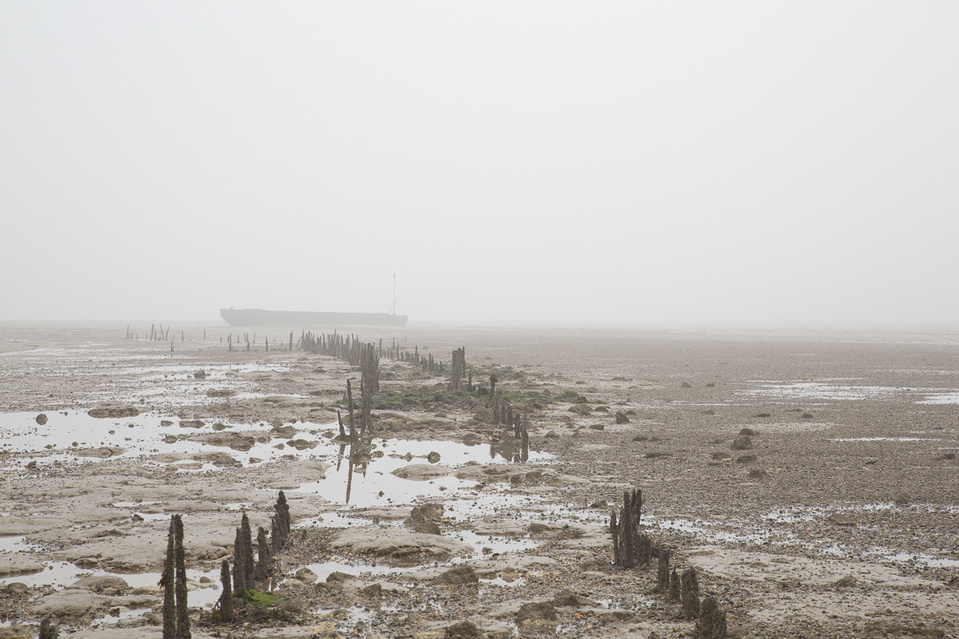 A set of images from one of the more mysterious corners of Essex.
The Dengie Peninsular is an area of salt marsh at the edge of the Blackwater Estuary in Essex. Part of the Dengie National Nature Reserve, it is a site of major ecological importance. It is also an area which is vulnerable to flooding. There have been various attempts to create solutions to the risings tides here. A sea wall was built around the entire peninsular decades ago, to protect low lying farms and properties. In the 1990s, a row of Thames barges were semi-sunk into the sand just off the beach to diffuse the force of the incoming tide and reduce the effects of erosion.
Areas of the beach are now closed to the public, as conditions are hazardous. There are the remains of wooden walkways, long since rotted and collapsed, where fishermen used to walk out to their moored boats. At low tide, in the early morning fog, there is an unnerving feeling of being displaced to an alien environment.