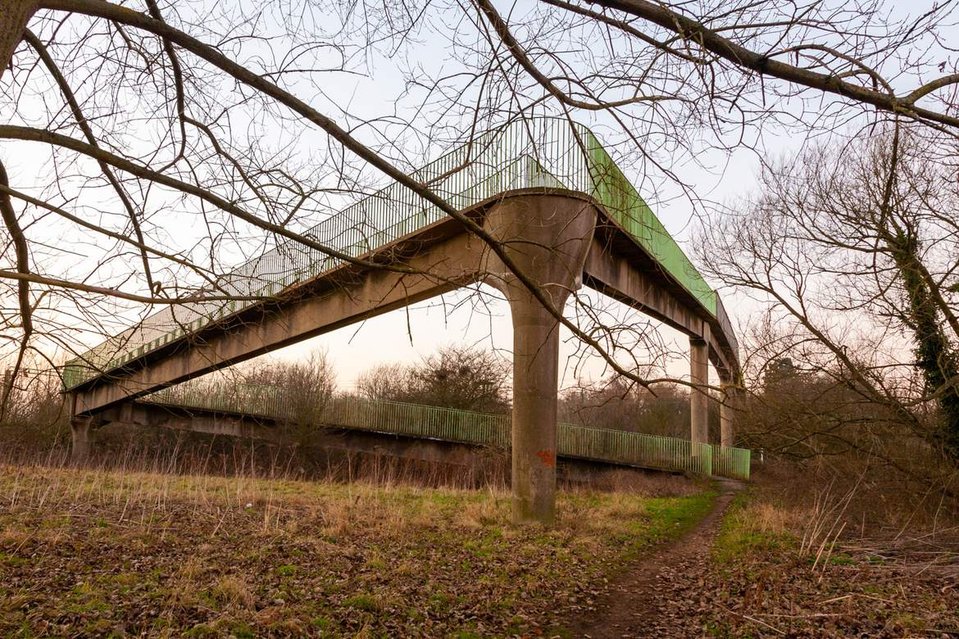 An architectural flourish over the marshes and railway in Harlow, Essex. Surprising to see something public and functional looking so interesting. Modern versions rarely share the same level of visual care and attention.
Apparently this was designed and built along with the station, which is about half a mile from this site.
I have been walking over and taking photos of this bridge for a decade or so. For me it is a great example of how form and function + material come together, alongside an interesting landscape, to make something beautiful. The bridge connects Harlow Town park to the river Stort valley. It sits nestled amongst the trees and marshes alongside the mainline railway from London Liverpool Street to Cambridge. It is a ramped bridge, with no steps, which gently rises up and over the railway and takes you down over a pond and in to the marshes next to the river.
Recently we had heavy snow, the first for many years, and this really helped to pick out the delicate shape of the bridge against the backdrop of trees. The soft snow
and ice was a direct contrast to the concrete solid form rising out of the frozen pond"